---
LARRY H. MILLER LEXUS IS YOUR LEXUS DEALER FOR LIFE
Larry H. Miller is here to help you and your family find the new or used vehicle you have been looking for.
For years, the Financing staff at Larry H. Miller Lexus of Murray has offered expert advice for those seeking affordable luxury. But our service doesn't stop there! Salt Lake County customers can come in to get expert auto service from our knowledgeable
LEXUS MECHANICS
and even
ORDER LEXUS PARTS
.
---
MORE ABOUT LARRY H. MILLER
Miller was born in 1944 and grew up in the Capital Hill area of Salt Lake City. After graduating from West High, he married his high school sweetheart, Gail Saxton, and began working construction until 1964 when he went to work for American Auto Parts.
In 1966, he became the Parts Manager at a Utah auto dealer, and later moved to Denver to work as the Parts Manager for two Toyota dealerships there. He was soon promoted to Operations Manager over five Toyota stores, where he became the #1 Toyota parts dealer in the United States and the first to hit $2M in sales.
In 1979, Miller purchased a Toyota dealership in Murray and opened it as Larry H. Miller Toyota. In the years that followed, more dealerships were opened. Today, the Larry H. Miller Dealerships operate 21 different automotive brands under 54 dealership locations in the western states! Each dealership specializes in the sales and service of new and used vehicles, as well as providing vehicle service contracts to its consumers through the Larry H. Miller Group's insurance group, Total Care Auto, and providing consumers with financing solutions through its finance company, Prestige Financial Services.
---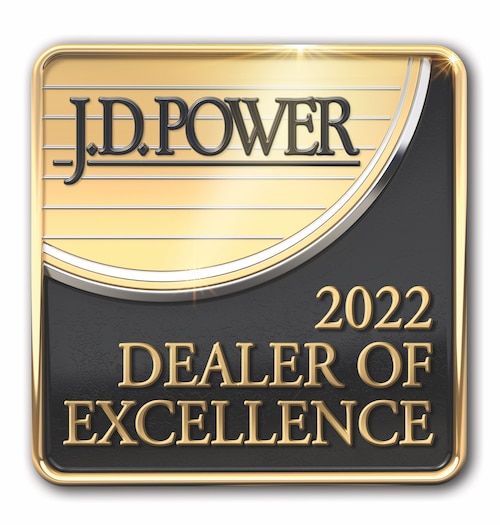 We are proud to announce that Larry H. Miller Lexus Murray has earned the prestigious J.D. Power Dealers of Excellence recognition for providing Outstanding Customer Service Experience.
Where you purchase a vehicle is a huge decision. Choosing the right dealership to help you find the vehicle you're looking for is an important step in the car buying process. When visiting a J.D. Power Dealer of Excellence, you can rest easy knowing that our dealerships are committed to providing an incredible customer experience during the entire process because you deserve nothing less.
---
WHO WE ARE
With over 10,000 employees, the Larry H. Miller Group  is among the largest  in the West. Following our founder's example, each Larry H. Miller venture, dealership, and nonprofit organization is heavily involved in its community. 
With so much evolving, changing and expanding since that first dealership opened its doors in 1979, one thing has remained constant: the continuing mission to exceed the expectations of customers, employees, and the community as a whole. Miller's goal to be the benchmark for excellence in every aspect of business is what has moved the company forward over the past thirty years. And it is this mission and philosophy that will undoubtedly move it forward for the next thirty years. 
On February 20, 2015, on the sixth anniversary of Mr. Miller's passing, thousands of employees gathered to attend or watch the live stream of Who We Are, an event celebrating our Mission, Vision, Values, and Guiding Principles. We invite you to learn more about our company by watching a recording of the live stream. We're sure you'll enjoy it and thank you for stopping by our site today!
---
Directions
Get Directions